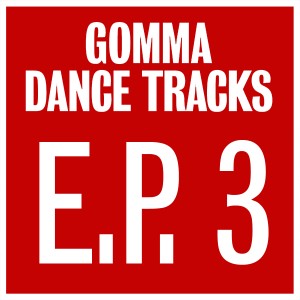 Lanzado el 30 de Julio, este mini compilado de Gomma me tiene muy contento. 5 temazos "
ROMPEPISTAS
" a cargo de
Copyshop
de Francia, David Evangelos, el niño genio italiano
Alan 1
,
Martin Brodin
y
Jack Tennis
.
(Mira en Comments)
DESCRIPTION

Here comes a new Gomma Dance Tracks minicompilation with five unreleased dancefloor killers. Futuristic house and technoid Disco by 5 guys from 5 countries: Copyshop from France already released on Bearfunk and comes up with a huge vocal house anthem featuring NYC based singer Naommon. David Evangelos from Zurich is a old friend of Holy Ghost and the DFA gang. Now he comes up with his first tune. And you can imagine where the influence comes from….
Alan1 is a 19 year old genius from Rome. His first EP will come on Gomma this winter but his friend Bobermann – aka Bob Rifo of the Bloody Beatroots did this remix bomb for him which we can't wait to release finally. Martin Brodin runs Swedish new house label Deeplay and comes with this heavy heavy house stomper, and Jack Tennis is one of Berlin's leading House DJ's , presenting his first tune on Gomma Dance Tracks.
Dimitri From Paris: "I like the Alan1 Bobermann remix, very effective Nu-Millenium Disco that will surely save my ass in many occasions!"
Erol Alkan: "Feeling Brodin and Tennis tracks"
Shit Robot: "This is great, loving Happy Like Crazy."
Pete Herbert: "Loving the new Dance tracks.. Copyshop, David Evangelos and Jack Tennis especially…"
Bottin: "Like the Copyshop track"
Acid Washed: "FAT! Jack Tennis is the winner! Love that track!"
Baby G: "Copyshop's Happy like crazy sounds really good, will play"